Investing in massage is an investment in your health.
*FYI: I don't subscribe to one modality in my massage session... I use multiple modalities because everyone's body is different and always in a state of flux... what one part of your body needs, the other may not. If you'd like to know what classes I have taken, you can click on "about practioner" page and see the list of classes I have taken.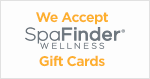 ---
Price List of Services:
---
* Please note: I changed my menu as of August 1, 2015. The prices have remained the same but the minutes have changed. I also have removed 30 minute massages from my menu as that is not an adequate amount of time to assess your body. 30 min. massages will only be available as a "spot" treatment to current clients.
Massage:
Therapeutic massages start at $70 for 60 mins; $100 for 90 mins
Your therapeutic massage includes everything I have learned in my entire career as a massage therapist. I do use hot stones on the back to help with the relaxation process so I can assess you properly. If you would like to know more about what I've learned, please click on the "About The Practioner" and there you will see all the classes I have taken.

Couples Massages: $130 for 60 mins

Full body hot stone massage: $75 for 60 mins

Add essential oils to your massage: Add $5.00 to therapeutic massage price.
Military/Firefighter/Police/Nurses/Teachers discount: $10 off any 1 hr or 90 min massage. Must have a valid ID; Not valid with packages.
---

Spa Services:
Body part wraps (Tone, Tighten and Firm) This is not for the entire body, you can choose: stomach, legs-inside or outside, arms-inside or outside, or glutes/hips
$65 (for 60 mins includes 1 wrap and 1 hr. on table)
$20 for each additional wrap and $45 for each addtional hr for the same session.
$25 for each body wraps you take home and do yourself (comes with instructions)
---
Body scrub
$105 (for approx. 90 min service) w/60 min massage

$50 without massage (approx 30 mins)
---
Just for Feet
Enjoy a foot bath, followed by a massage and then a paraffin dip!
Just for Hands
Enjoy a wonderful hand scrub, a massage followed by a paraffin dip!
---
Massage Packages:
2 one hour massages for $130 (Save $10!)
4 one hour massages for $240 (Save $40!)
6 one hour massages for $330 (Save $90!)
(redeemed in 60 min increments only; therapeutic massages only)
2- 90 min massages for $190
4- 90 min massages for $360
6- 90 min massages for $510
(redeemed in 90 min increments only; therapeutic massages only)
---
Corporate Chair massage
Would you like to have a chair massage event?
We can help!
$20 set up fee plus $1 per min (10 min max per person)
(2 hour minimum)
Please call if you have a big group so I can secure more therapists if needed.
---